Meta Description: Google Ads is an effective PPC tool. To extract the best out of this digital marketing strategy, every business must hire a Google certified partner digital agency.
Of course, organic traffic is ideal for businesses, but organic efforts cannot drive your business towards profitability immediately. It is where a Google certified partner can help you!
Organic digital marketing techniques, especially Search Engine Optimization – SEO can work wonders for your business, but they work slowly and gradually. While these strategies can provide long-term benefits, inorganic digital marketing techniques such as pay-per-click lets you enjoy quick results.
Pay-per-click – PPC is, without doubts, one of the most effective paid forms of digital marketing that is cost-efficient and provides your business with immediate growth. Even though it is an effective marketing technique, but creating the perfect ads, in compliance with Google's guidelines is challenging. If you wish to get the most out of your pay-per-click – PPC strategy, you will have to work with a Google certified partner!
Understanding the Role of Google certified partner
In this highly digitalized world, finding a digital agency for your business is not that challenging. However, there is one question you need to ask yourself when choosing an agency, "does the agency I'm choosing is worth it?"
While you will find a lot of digital agencies, not all can contribute to your business' growth. If you are looking for an agency that can boost your PPC efforts, you need an agency with a Google Partner status.
Google Partner Badge is an indication that an agency is a certified Google Partner. These agencies are experts in the usage of Google Ads, which is an essential tool of pay-per-click. To earn status, agencies have to clear Google Ads product certification exams.
A lot of businesses fail to realize how working with a digital marketing agency with a Google partner badge can benefit them. It becomes a reason behind their inability to retain their position in the market.
Ways Working with a Google certified partner Can Strengthen Your Digital Marketing Agency
If you wish to gain a position at the front edge of the competition and retain it for long, you need to start looking for a digital agency with Google Partner Status.
It will help your business in ways that you never even thought were possible!
1. Access to Expert Assistance
Digital agencies receiver a Google partner badge because they are experts in incorporating Google Ads in a digital marketing strategy. They have the skills to use this tool in a way that boasts amazing results. As these excel in the field, you can take your business to new peaks of success with their expert assistance.
When you are investing money in a PPC campaign, you have to ensure that your money does not go to waste. A Google certified partner can help you create the best campaigns as they know Google Ads well. They know exactly which terms will boost clicks and what kind of content can maximize a campaign's potential.
2. Keeping a PPC Campaign Up to Date
Many businesses can create an effective PPC campaign using Google AdWords. However, keeping up with the constantly evolving digital world is not something businesses can do on their own. These Google certified partners have marketers on board that are well-versed in the latest PPC information and trends.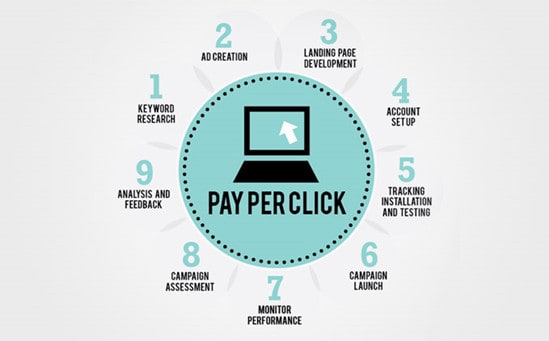 Figure 1https://seotraining.pk/what-is-ppc-and-its-importance-for-the-website-incoming-traffic/
As these agencies stay up to date with PPC trends, they can create campaigns that comply with the changes in the digital world. One way you can significantly benefit from a PPC campaign is to use the latest tools in creating up to date campaigns.
One of the requirements of becoming a certified partner of Google is to keep up with all the changes the company makes to its Google Ads guidelines. Therefore, these agencies not only help in creating effective Google Ads but also alter it when there is an update in the requirements.
3. Keeps a Campaign Running
If your PPC campaign is up and running, there are several ways it can come to a halt. Malware attacks and several other technical issues can adversely affect your campaign's performance. These obstacles may even result in major monetary losses to your business if you fail to address them on time.
Hiring a Google certified partner will help you address these technical issues in a short time. The less time you take to resolve these issues, the lower will be the losses. These agencies can immediately resolve issues and will keep a campaign running at all times.
With a Google certified digital agency by your side, you can make the most of your PPC campaign without worrying about your campaign reaching a halt due to technicalities.
4. Service Aligned with Google Standards
One of the greatest benefits of hiring a Google certified partner as your digital marketing agency is that you will get the highest quality service. For agencies to retain their partnership with Google, they have to provide services to their clients that comply with the standards set by Google.
When you hire an agency that has a Google Partner badge, you will enjoy an exceptional quality of service along with guaranteed results.
5. Performance Evaluated on Results
The agencies that are certified Google partners are inclined to provide result-oriented services. The reason why you will guaranteed results by partnering with such agencies is that Google evaluates their performance beased on the results.
A PPC campaign that a Google Partner agency creates will always drive an increased traffic to your website which will in result generate leads. You can expect a surge in your customer base when you hire a Google Certified Partner for your business' PPC campaigning.
6. A Direct Line of Communication with Google
Businesses from all around the world are trying to get in direct contact with Google, but it is not that easy. Another way of hiring a Google certified partner agency can strengthen your marketing strategy is the establishment of a direct line of communication with Google.

Figure 2https://www.androidpolice.com/2019/05/16/google-introduces-direct-speech-to-speech-translation-technology-it-calls-translatotron/
These partner agencies are in direct contact with Google, which is very beneficial when your campaign runs into some technical issues. With direct contact, you can expect your problems to be solved in a much shorter time in comparison to businesses that are not working with Google partners.
Another advantage of partnering with these companies is that you will get to enjoy access to the beta features that are part of the latest updates. You will get to test these features on your company's marketing campaign way before Google launches them. It can take your business to the front edge of the competition and works wonders in attracting an increased number of leads to your business.
Google Ads are an efficient tool when it comes to pay-per-click. Despite innumerable attempts, businesses fail to extract the best out of Google Ads. If you wish to use this technique to your business' advantage, a Google certified partner is who can strengthen your business' digital marketing strategy!