PPC your way to BIGGER SALES
We maximize your ROI by having carefully designed campaigns around thoroughly researched keywords. Our PPC specialist will find the most efficient keywords to increase your click-through rate. And you will always be at the front seat. Our live reports will show you how effective your campaigns are from day one.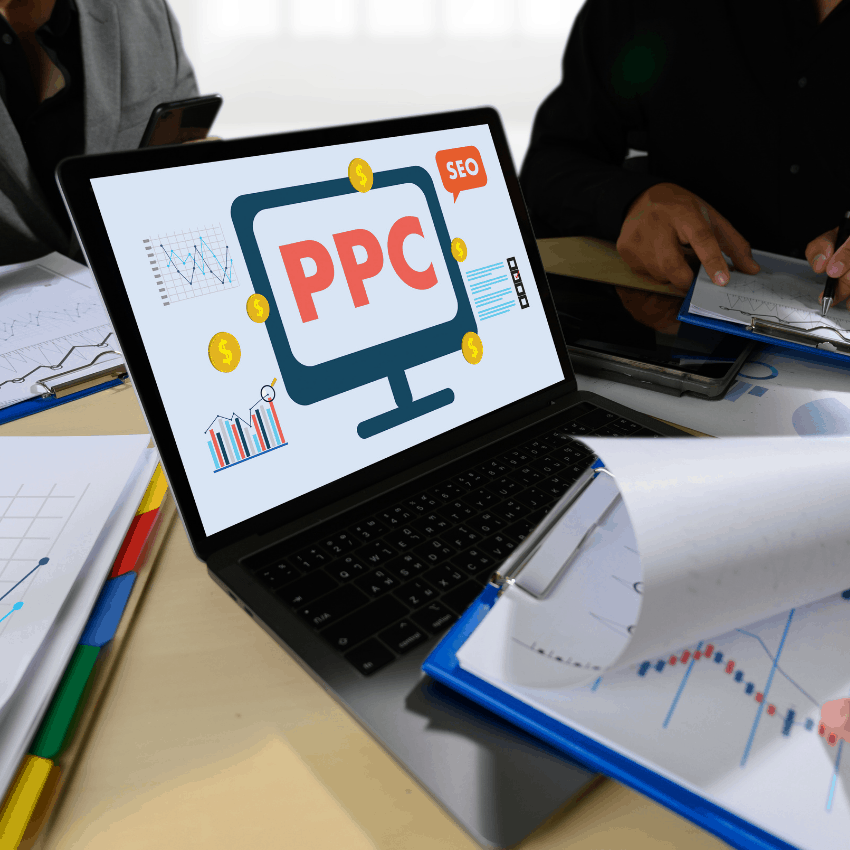 As you know, if you don't have traffic and leads, it is almost impossible to convert them into sales, even though your website looks great.
However, getting traffic and leads to your website can be difficult these days because of the high-level of competitions.
So purely relying on organic growth is enough if you're satisfied with the small; yet it is not efficient and effective.
If you need lots of traffic and leads fast, you gotta have skin in the game and are willing to invest in running necessary ads.
PPC is one of the best ways to do this. PPC means pay-per-click which means you only pay when people click the ad and visit your website. Pay-per-click (PPC) advertising can send hundreds of buyers to your website within 24 hours.
If you get it right and you alter the course of your business. However, if you get it wrong, and you flush thousands of dollars down the drain.
That's why we are here to help. We can help you get more exposures with Google.
However, we know that every client is different. We can look at your business and come up with a strategy for you.
So, take the first step by booking your FREE 30-Minute Strategy Call with our expert Today.
Go-to for expertise & knowledge!
Karen Elgemayel
2021-02-11
I strongly recommend Courimo for all digital needs. Always professional and efficient. Looking forward working on another project!
Frederick boileau
2021-02-04
Excellente compagnie je la recommande fortement ! Mon entreprise a augmenter ses revenus grâce à Courimo
Daniel Abraham
2020-05-28
Happy to work with Courimo again on other Online marketing, social media and Google ads project, if you're looking to increase website traff, effective online marketing they're best for the job I highly recommend. Thanks
Working with Courimo gave us the confident we share with our customers knowing that beyond the results, we have a great team that we can rely on to deliver professional analysis that we can use for other areas of the campaign. Highly recommended if you are looking to work with a local, responsive, professional and result oriented advertisment agency.
One of the most open and transparent companies I have ever worked with. Appreciate the clear communication and trust.
Very professional!
Caterina Mazzone
2020-01-01
Elie is such a pleasure to work with! Always professional, friendly, and ready to go that extra mile!
We finally have a stunning website! Thank you to Elie and the team at Courimo for taking the time and making sure we get the perfect website for our company!
Ready For An Awesome Project With Us?
Let's Talk About Your Project.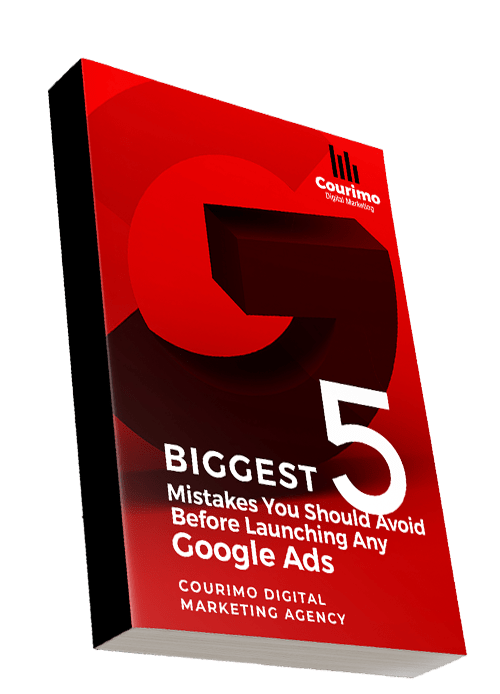 Biggest 5 Mistakes You Should Avoid Before Launching Any Google Ads