Courimo - Award Winning Montreal Digital Marketing Agency
We provide several online marketing services to help small, medium-sized and large businesses achieve their business goals. From website development and social media management to a complete lead ad strategy driven by search engine optimization (SEO) and Google Ads (aka Google AdWords, PPC), Courimo offers one-stop shop solutions, making use of innovative digital strategies and beta features to convert clients' objectives into tangible results. Plus, being a certified Google partner gives us a leg up on many competitors in the digital marketing sphere.
Courimo is a certified digital agency with over 10 years of experience in the industry. We specialize in providing our clients with an end-to-end service, from strategy to execution – all at one affordable monthly price. Our team of experts will create your campaigns and keep an eye on them every other day. No matter how small or big your budget may be, with Courimo, there are no hidden fees nor surprises; we'll tell you exactly what you're paying for so that when the month's bill comes due, there are no surprises! Plus, we offer 24/7 support and guarantee an answer within 24 hours!
YES! I WANT A $500 CUSTOM MARKETING STRATEGY FOR MY BUSINESS, FOR FREE!
Here's How It Works: First we'll review your business, spy on your competitors, analyse your target market, your sales processes and your goals with you. We basically allow you to "pick our brain"…For Free!
During the call, we'll together deep dive into the problems you need to solve for your businesses.
The goal of this consultation is to give you the clarity, guidance and wisdom needed to reach the next level of business.
We do this because many people who went through this process are so impressed and happy, then they ask to become a client. So if you also think you get enough values from the call, please consider to give us a try.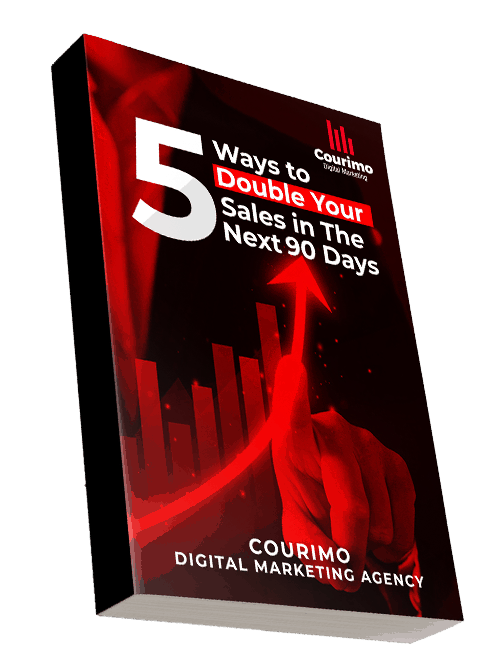 We have generated over $850 million in sales with the 5 unbelievably powerful strategies outlined in this free report. Download it now before this page comes down or your competitors get their hands on it.