There are no doubts there; Digital Marketing is the king!
The corporate sector has come a long way from the traditional forms of offline marketing. Digitalization is dictating the world today, and the corporate sector has come into its fold. Incorporating digital strategies into a business' marketing plan is working wonders for businesses all around the world. These strategies are much more effective than the traditional ones and are boasting outstanding results!
Figure 1https://blog.markgrowth.com/7-digital-marketing-techniques-that-are-evergreen-57ffdaf90349
One of the core ingredients for the success of both online as well as traditional businesses is marketing. The right moves at the right time can attract a huge audience. Today, digital marketing is a key element for every business' growth plan. Gone are the days when businesses could plan a five-year marketing plan. The world of digital marketing is rapidly evolving, and sticking to one plan throughout will begin to impact your business adversely.
Even though all businesses now make digital marketing a part of their growth plan, there are certain strategies that never see the light of the day. Not all businesses can design successful digital strategies for their businesses and are unable to enjoy the full benefits of going digital.
Are you one of those businesses that haven't been able to make the most of the digital side of marketing? Well, you need to understand that there are some key components without which a digital marketing strategy will never bring you the desired results!
Agility – Adopting the Rapid Changes in the Digital World
A few decades ago, when digital marketing was not the star of the game, businesses were creating a three- to five-year marketing plan. They were keeping in mind the long-term goals, which was how things worked in the past.
When we talk about digital marketing, setting long-term goals is not a smart move. A feature of digitalization is that it is subject to continuous evolution. A strategy that was working amazingly twelve months back might not work today.
Digitalization is all about adapting to the rapidly changing environment. If you wish to use digital marketing to its fullest, you need to make a strategy that addresses short-term goals. Social media and Google are the two essential tools in online marketing, and both these are subject to continuous changes.
With new social media platforms springing up at a fast pace and even the exiting social media platforms are rapidly changing their environment. When it comes to SEO, the foundation of which lies upon the guidelines set by Google is also something you will have to keep updating.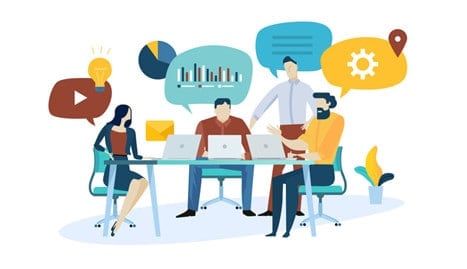 Figure 2https://tryengineering.org/news/the-7-essential-components-of-a-successful-makerspace/
The guidelines by Google keeps on changing almost every year. The criteria on which Google assess websites and ranks them on its SERP does not stay the same. A six month or shorter marketing strategy will ensure that your business can take advantage of new opportunities without making any major alterations to the strategy. Also, steering clear of problems becomes easy if and when consumer behavior changes.
It is due to these reasons you have to stay agile with your online marketing strategy. The right approach is to break your long-term marketing plans into shorter periods because this is what works in a digital landscape.
Competitor Moves – Keeping a Close Eye on the Competitors
How's your competitor doing? Is it none of your business? Well, it is actually. Keeping a close eye on your competitors is essential when it comes to designing a digital marketing strategy. Whether your competitor is at its best game or not performing well in the market, in both scenarios, competitor moves can teach you a lot.
Even though people say you should not worry about what others are doing, but in the digital corporate world, this is not the case. You must keep track of every move your competitor is making. If they are at the front edge of the competition, you need to get your hands on their secret. In case your competitors are not performing up to the mark, you can learn from their mistakes.
What you find out about your competitor's digital marketing strategy can turn out to be very useful for you.
Thinking of how to do it? It's simple, sign up for their emails and keep a close eye on their keyword usage. You can even analyze the type of content they are using and pay close attention to their social media pages or profiles. Another smart way to use the competitor's moves to your advantage is to look around their website's layout and architecture.
Always being aware of your competition will help you stay at the front edge of the competition. Make sure you align your digital marketing strategy with your competitor's moves to top the competition!
Setting KPIs – Always Measure the Success of Strategy
Do you know what will lead your marketing strategy to failure even before implementation? Not setting Key Performance Indicators – KPIs. Before you start your digital marketing campaign, you need to set KPIs as these will help you measure the success of your digital marketing strategy.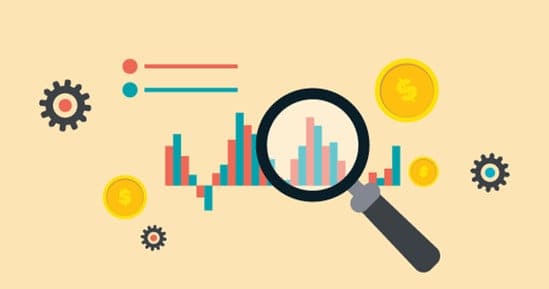 Figure 3https://www.touchbistro.com/blog/market-research-for-restaurants-101/
As the digital world has come a long way, it has brought some effective tools which businesses can use to measure the performance of their marketing efforts. Use of Google Analytics can provide you invaluable insight into your marketing strategy's performance.
Digital marketing is the king, and it will bestow your business with innumerable benefits, if and only if you incorporate these essential components. Without any of these components missing, you will never get a chance to extract the wondrous benefits of digital marketing! Design the perfect marketing strategy by hiring a professional digital marketing agency in Montreal!