Now that the decade has to come to an end, you need to partner with a website development agency to prepare your website for 2020.
Is your website creation project coming to fruition? When you ask yourself the question of creating your website, you have many available possibilities. A web project is a decisive step for the future development of your business, and you must make the right choices today to have the best results tomorrow.
For the creation of your website, serious providers offer relatively complete services to improve your online presence. These include:
Reservation of your domain name
The graphic charter of your website
Optimization for SEO, your favorite search engine
A connection to your social networks to facilitate community management
You can seek help from a reputable website development agency to prepare your website for 2020.
FRAMING AND PLANNING OF THE WEB PROJECT
Creating a website requires careful organization. From graphic design to development, including natural referencing: there are many technical elements to take into account.
You need to plan and orchestrate the creation of the website with an agency like Courimo Digital Marketing. It gives you the elements relating to the creation of the editorial content, validates with you the graphic elements with the selected theme then fixes with you the milestones.
GRAPHIC DESIGN OF THE WEBSITE
The design and atmosphere of the site must meet the expectations of your customers with simple and intuitive navigation in addition to attracting attention. Our web designers work on navigation and design before development. It is a crucial phase in the creation of your website. An agency will help you select images and photos and adjust the use of colors on the site.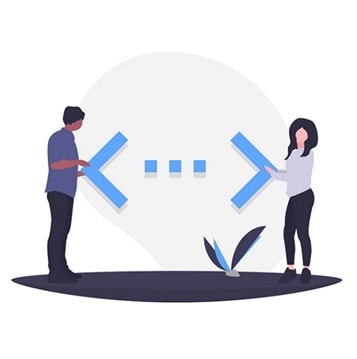 WEB DEVELOPMENT & INTEGRATION
Website developers provide graphic and functional integration on a secure development hosting. Whether it's a shop window or an e-commerce website with online payment, the result is perfect!
FLEXIBLE DESIGN
A site created with the help of expert web developers can look like almost anything you want. There are also many themes to change the appearance of your site. Each theme can then be personalized according to the skills of your web agency. The design can be transformed at will depending, of course, on the time you are ready to spend and, therefore, on your budget!
NATURAL, ANALYTICAL AND ONLINE REFERENCING
In parallel with the development of the site pages, our web marketing experts ensure the good quality and optimization of natural referencing of the site you want. From semantic tags to the meta description of each of the pages: nothing is forgotten.
CREATING A WEBSITE: WHAT YOU NEED TO KNOW
A website offers your business and your activity 24/7 visibility. When you know the average time spent on the internet, it seems essential for a brand or a business to be present in 2020.
With an ever-growing clientele, do not limit yourself to targeting only people from your city or region.
Do you want to create a showcase site or an online store? If you want to get results, you should hire a reliable website development agency!