With 700 million daily and one billion monthly users- Instagram is the next big thing in social media marketing. Brands of all sizes shifted to visual content to connect their audience and build better relationships with prospects. Instagram allows you to make the most of your visual content- and truly get you the results from your visual content.
While Instagram has become an indispensable marketing platform, many businesses still avoid using it for their marketing purpose. Where most of them relegate it as mere 'social' media app, some aren't clear about the benefits of this powerful platform.
Let's take a closer look at how businesses can use Instagram to help your business grow.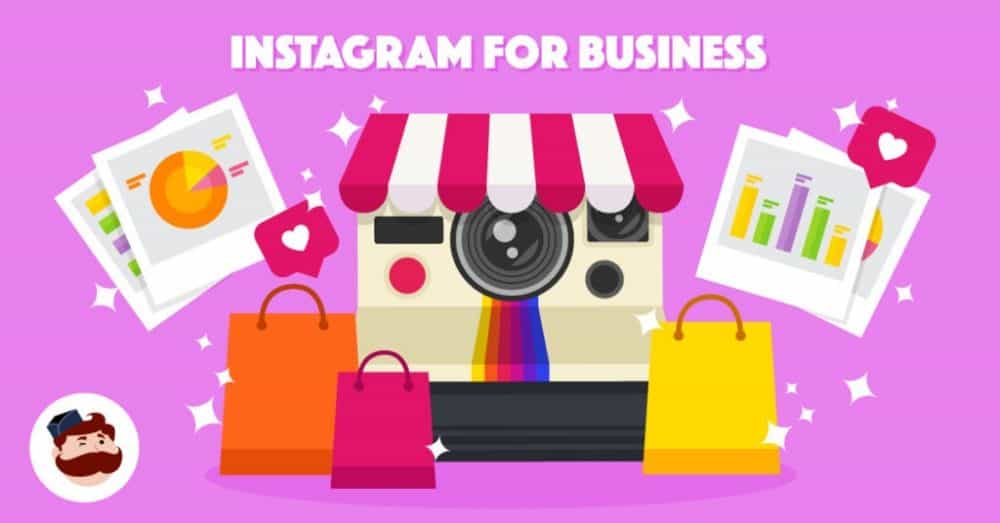 Source https://adespresso.com/blog/instagram-for-business-guide/
SHOW YOUR CREATIVITY
Focus on the solutions more than chanting your advertising spiel. Promote your solutions and not the products. On Instagram, the key is to add value all while looking appealing. Remember that on this social media platform, your most invaluable asset is to an appealing visual content. Getting the visual appeal right is the benefit as well as the downside of Instagram. Creativity here can make or break your business.
If you own a service-oriented business, showcase your process on your Instagram account. Focus on sharing your mission, vision and company culture in the simplest and visually appealing way. Upload short videos or share some tips.
TRY INSTAGRAM STORIES
Instagram launched its 'story' feature in its direct competition with Snapchat's stories. This feature has a slideshow format, and they stay live for a day. brands can use this heavily-developed feature to benefit in one or another way:
For starters, these stories appear prominently on top of your follower's timeline. That means it will be one of the first things they will see after logging in their Instagram accounts.
Stories are popularly used to capture behind-the-scenes, which aren't necessarily as high-quality as regular posts.
You can tag other accounts in your Instagram stories. These tags provide an opportunity to influence the marketing and promotion of collaborators.
Story search for location helps in making them more discoverable.
In 2017, Instagram stories adverts were made available to businesses worldwide. Businesses can use these advertisements to reach out to new audiences. Also adding CTAs help in promoting your brand. Instagram stories are available to mobile users. But to engage non-mobile users, you can send these stories as a direct message (DM). The trend of Instagram stories is rapidly increasing, and brands are participating in unique and creative ways to speak to their audience.
CREATE A CAPTIVATING PROFILE
As a company, you might want to put your every service and solution as your introductory bio. But stuffing everything about your brand in 150 characters may not be a good idea. Instead, focus on your next milestone, the next big thing or your latest launch.
Besides, your convincing introduction, bio section allows you to put clickable links. However, most brands resort to only putting their website links. Think of driving more event registrations, app downloads and purchases through the clickables in your bio.
Instagram businesses profiles and paid advertisements are also of crucial importance to the brand. With a business profile, you can access the extensive analytics tools that wouldn't be possible without some social media tool. You can also add your contact information in your business profile, making yourself easily accessible.
EXPAND YOUR REACH WITH WINNING #HASHTAGS
Hashtags are the quickest and easiest way to expand your reach. You can make them campaign-specific or keep them general. What is essential that these are relevant. Make sure you create a hashtag of your brand or company name and use it across your Instagram. It will help the users in locating your brand and related content.
Though Instagram allows for 30 hashtags per post, it is ideal that you should use three to five hashtags with each post. Use your company name's, campaign-specific, industry-specific, and other popular hashtags to enhance the discoverability of your profile.
TAG OTHERS AND COLLABORATE
Instagram is the ideal platform for sharing customer success stories and highlighting collaborators. The technique is known as the shoutouts. In an unpaid shoutout, you partner with a brand and promote each other's brand to your audiences. This way, both brands can expand their base and get increased exposure.
The paid shoutout is designed for brands with higher budgets. It is popularly known as the influence of marketing or campaign. It involves paying a brand or influencer with a larger following to promote your offerings. Influencer campaign is convenient of gaining more customers, provided that you have a compelling CTA and influencer has a genuine audience.
PROVIDE EXCLUSIVITY AND CREATE ANTICIPATION
gaining customers is tough, but keeping them engaged is tougher. How well you keep your customers engage determines the efficacy of your marketing. You can reward your customer's loyalty with exclusive offers and creative content. Build anticipation through teaser photos and let be the first ones to know about your new releases. These teaser previews keep your customers hooked and keep coming back for more insider information.
ANALYZE YOUR SUCCESS
without performance analysis, marketing becomes limited to mere guesswork. This also applies to your Instagram marketing. Without knowing what worked, what failed, and what can be improved, you are playing blindly. Testing and measuring results gives you a more in-depth insight into what your clients appreciate and what returns without profitability.
Social media management tools help you in gauging the results. You can utilize them for scheduling your Instagram marketing campaign in advance. Also, they help in measuring your campaign's success. Count your followers, their clicks and measure their re-engagement for improving your marketing strategy.
If you feel that Instagram marketing is what missing in your business strategy, then hop on the bandwagon. Let our experts pretty up and manage your Instagram account at an affordable cost. Visit our site and learn more about the services that we offer as a social media marketing agency.