The most important thing for a digital business is lead generation. To increase the lead generation, you will need the assistance of professional website development agencies!
Do you know what's the greatest asset of your digital business? Your business' website.
The time and money you invest in hiring website development agencies will play a crucial role in your digital business' success. When we talk about website development, we are not just talking about its visual appeal.
Whether you are running a traditional brick-and-mortar business or a digital business, having a digital presence is essential for your business. According to studies, businesses that do not have a digital presence are non-existent for the consumers.
Realizing the urgent need to have a website, many businesses just get a website up and running without worrying about important factors of considerations, except for the aesthetics.
Yes, of course, the aesthetics of your website matter, but there is so much more that you need to focus on. Choosing the right fonts, colors, and contrasts, the perfect theme will not bring you the right amount of traffic nor will it increase the leads on your website.
In the digital arsenal, only a well-developed website will attract visitors and turn these visitors into prospects. Only reliable website development agencies can help you design and develop a website that is not just a top-scorer in terms of aesthetics but even provides the visitors with an exceptional UX. It is what will help you increase lead generation on your website!
Thinking of how hiring a web development agency will help in generating invaluable leads to your business?
Role of Website development agencies in Increasing Lead Generation
A website development agency has experts on board that excel in the field of designing a high-performance lead generation website for online businesses. These professionals address all the five factors that are crucial for creating a lead-generating website.
1. Usability – Providing a Seamless User Experience
There is no denying the fact that the easier a website is to use, the better is the user experience. Easy navigation, clear CTAs, page loading speed, easy-to-understand sitemap, and architecture are the few factors that affect a website's usability scores.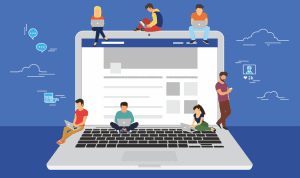 Imagine you head to an online store to purchase a store, and you click on its catalog. It keeps loading for a whole minute, will you wait or just close the window? Of course, you will close the window and navigate to another website. It is how all consumers are, and you cannot do anything. A professional website developer will ensure your website's page loading speed is fast.
We know how cool the rotating carousels in headers look, but do they impact your website's lead generation? Well, no. These might seem attractive, but they are of no help when it comes to attracting quality leads. It even increases page loading speed, and nothing can frustrate an online surfer than a slow-loading website.
A website developer will invest their time and effort into building the simplest website infrastructure. A simple website architecture will contribute to your online business' growth. It is one of the most crucial factors when we talk about impactful website design. Easy and intuitive navigation around a website is only possible when you have a simple website structure.
2. A Responsive Web Design- Multiple Lead Generation Streams
With advancements in mobile technology and the number of mobile applications flooding in every day, it has become vital for businesses to design mobile-friendly websites. The percentage of online surfers that use their smartphones to visit websites is rapidly increasing. When you do not address the needs of your mobile visitors, you are cutting down a significant number of leads. However, just getting a mobile-friendly website is not what you need.
When you hire professional website development agencies, they will not only emphasize on a mobile-friendly website, but they will focus on creating a responsive web design. It is important to consider all possible streams of leads to your website if you wish to enhance your business. Your website will not only receive desktop visitors but even through smartphones, tablets, and even laptops.
Responsive web design is compatible with all devices. Whether your potential leads visit your website through a PC, laptop, smartphone, or a tablet, they will enjoy a top-notch user experience if your website features a responsive design. With responsive web design, you can establish multiple streams of lead generation.
3. SEO-Friendly Web Design – A Top-rank on a SERP
Search Engine Optimization or SEO is the most effective form of digital marketing that brings to your business an increased number of leads through organic means. All business owners believe that SEO is all about keyword placement and the content on a website, while, in reality, it is something more. Even a website's infrastructure plays a crucial role in SEO.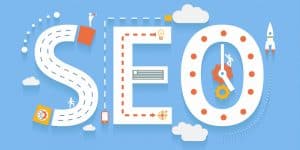 When businesses hire professional website development agencies, they can make their websites SEO-friendly but also SEO-performing. To make your website SEO-friendly you have to ensure there are title tags, meta descriptions, header content, and body content on every web page. A clean URL structure, an XML, and an HTML sitemap are several other factors that make a website SEO-friendly.
4. Copywriting – Essential Factor in Lead Generation
A factor that a lot of online businesses neglect when designing a website is it's copywriting. Even if you can generate traffic on your website, you will not be able to drive conversion rates if copywriting on your website is not informative, persuasive, or relevant.
A website development agency will check the content on your website based on factors such as relevance, persuasiveness, authority, usefulness, and shareability. These are the five most important elements of quality checking criteria. Moreover, they will work on a website's typography while satisfying both SEO and branding goals.
5. Conversion Optimization – Squeezing the Most Conversions Out of a Website
The last and the most important factor over which professional website development agencies work upon is conversion optimization. It is a technique that helps a website maximize its lead generation and drive high conversion rates. Call-to-actions on every page is a crucial part of a high-performance lead generation website. It ensures that a conversion message is always there in front of a visitor's eyes. Designing the right CTA buttons and placing the contact number in the right position are important elements of web design.
Only professional web development agencies can create a high-performance lead generation website. If you are struggling with low conversion rates and reduced leads on your website, a professional website development agency is the only way you can address the problem.