It is no secret that the first place where customers look for their favorite products is online. A simple Google search provides them with every detail about the product they are searching for. From the top brands offering that product to the latest update of that product, everything is only one Google search away.
The downside for this rapid digital shift harms businesses that hesitate to move their business online. Most customers are present online, and not leveraging from this opportunity consequents in losing huge profits. It is crucial that customers find your products, service, differentiator, and location on their Google search. Most of the customers opt for the business present in their vicinity.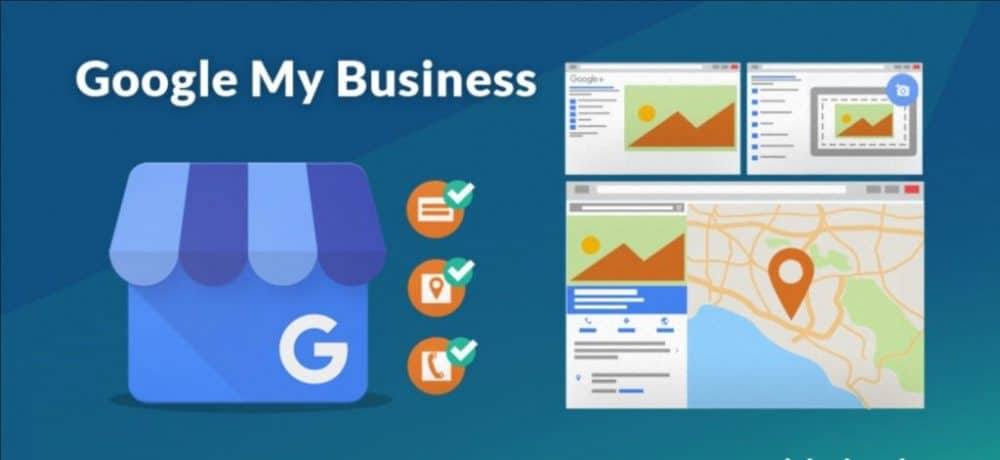 Source https://peakifymarketing.com/how-to-create-the-perfect-google-my-business-listing/
Almost 46% of Google searches are of customers looking for nearby brands. That means that your location is one of the valuable pieces of information pursued by the customers. The easiest and the fastest way to appear in the Google search is by Google My Business listing. With your business in showing up in Google My Business Listing your customers can find you on multiple devices.
WHY SHOULD YOU MARKET WITH GOOGLE MY BUSINESS LISTING?
Thousands of brands use Google My Business to market their business and attract an expansive consumer base. Businesses utilize this platform to learn more their customer and improve the customer engagement. with Google My Business businesses get an insight into the type of customer they attract, what they want, where they are mostly located, and how well their business is performing.
Here, we have comprehensively discussed the benefits that businesses can gain from Google My Business Listing.
INCREASED VISIBILITY
improved visibility is one of the biggest advantages that businesses can glean from Google my Business listing. Every business wants their business show up as the most preferred and relevant search to online users' query.
When a customer search for a specific product, the first three results are Google AdWords advertisements, with Local 3-pack results appearing next, followed by another organic result. Businesses incorporate several SEO tip and tricks to make it to this special local 3-pack category. But the fastest and easiest way to make into this category is by making your Google My Business Listing.
Local 3-pack benefits in generating more revenues as Google shows your business as the most relevant search to the users and prioritize it over other organic results.
SHARING INFORMATION WITH POTENTIAL CUSTOMERS
Google My Business allows you to share your business details with the customers you can mention your address, share your contact information and your working hours. It also allows you to share announcements, news, updates, and discount and other information. This information appears on Google Maps and searches, allowing you to stay connected with potential customers.
However, before you post all this information, consider what you want to gain from it? Are you planning to make your customers aware of your products and services? Or do you want more customers to visit you? Considering these factors will help you in setting the focus of your post. Also, make sure that you these posts have a Call to Action. Words like "call", "visit us", and "learn more" encourage customers to visit you and take action.
REAL-TIME RESPONSE TO CUSTOMERS' QUERIES
recently, Google added a messaging feature that enables you to chat with your customer. Customers can easily send their concerns and queries through this messaging service. The feature allows you to quickly respond to the queries of your current and potential customers.
Google gives you the option to either turn the messaging feature off or keeps it activated. When users visit your page, a small messaging icon appears on the page. Customers can click on that icon and start a chat. You can respond to those messages through Google's messaging app or an SMS. However, avoid sharing nay official or sensitive information like credit card credential on this messaging feature.
INCREASE YOUR CREDIBILITY WITH REVIEWS
Most customers tend to skim through your reviews before making any purchase. In fact, 90% of the customers read the online review to evaluate the credulity of the business.
Google My Business enables the customers to review your business and give them the option to leave feedback. It will not only help in increasing your credibility but also gives you insight into the things you need to improve and the things working for you.
Reviews build trust and give the confidence to purchase your offerings. Also, Google uses the review to rank your business that means, the better the reviews, the higher your ranking. To gain better review, you need to focus on selling quality products and services of the highest quality. This will allow you to stand out from your competitors. Quick and appropriated respond to the reviews also helps in enhancing your rating.
INCREASING SALES AND TRAFFIC
the underlying goals of appearing on Google My Business is to help your business grow. With Google My Business listing, you can get better sales and increased traffic. Statistically speaking, businesses have 70% of a better chance of attracting more local customer from browsing users. Businesses have to complete verification steps before showing up in local searches these verification steps serve the factor of building trust with your customers.
GOOGLE ADVERTISING
There are several to market your business online and appear in the top three search results. One way is to create a Google ad campaign, but you need a sufficient budget for it. Or you can enhance your SEO, but this needs ample time for increasing your credibility. The easiest way, however, is the Google My Business listing. It provides you with the cheapest and the fastest way to advertise your business on Google.
These are the reasons that you should market your business with Google My Business Listing. It will not only increase your visibility, but will also create revenue for your business. To make the most of Google My Business Listing, hire a professional SEO agency.