With a rapidly changing digital landscape, it is safe to assume that what worked miraculously a year ago is now an obsolete tool. The increasing consumer demand and rapidly evolving consumer interests remain the underlying reason for this continually evolving digital landscape. Businesses adapted several digital marketing techniques to cope up with these changes.
A few years back, artificial intelligence and voice search were regarded as novelty concepts. Today, these are the priorities of every business and will continue to dominate the digital marketing world. Adapting the latest trends is critical for businesses to stay relevant and updated in the evolving market. Here we have condensed a few digital marketing trends in which you need to invest your resources and time.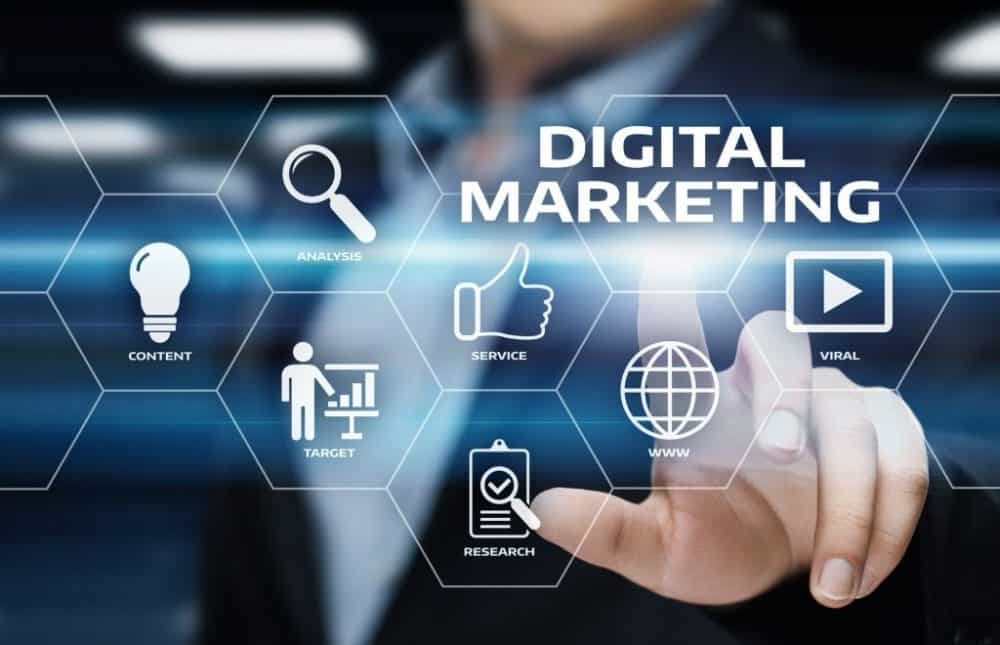 OMNICHANNEL MARKETING
Omnichannel is a term that is casually thrown around as a business buzzword. However, this casually used buzzword has more meaning and value to it. To better understand this, lets first briefly discuss multichannel marketing. In multichannel marketing, you set up several different touchpoints that work together to ease the customer's purchasing journey.
Omnichannel marketing offers a universal solution. It creates marketing touchpoints that operate on every channel. It helps in creating consistency in all the marketing touchpoints used by your customers. Most businesses utilize email, social media, and search as marketing channels. Omnichannel marketing is essential for consumer-facing businesses as at least 70% of the consumers use more than one channel to search for their purchase. Some channels that you can utilize for your marketing are:
Podcasts.
Live broadcasts
Smartphone apps
Live chat
SMS
Press releases
Offline ads
Offline events
Omnichannel marketing not only helps you in generating better business, but it also helps you in enhancing customer experience and customer retention.
ARTIFICIAL INTELLIGENCE
Artificial intelligence is regarded the greatest and cutting edge innovation. But the rapid digital evolution indicates that this innovation is soon to become as ordinary as smartphones.
Artificial intelligence offers a multitude of benefits in the marketing world. It is typically used for content marketing, advertising, and customer service. Most marketers utilize artifice intelligence to identify the trends, dig out data, and perform competitor research. Some studies suggest over some time, most of the content available will be machine-written.
Artificial intelligence is efficient at writing articles, particularly those related to sports and business. However, those articles don't have the same flair as the human one. AI saved organizations a lot of time and resources.
It is highly likely that artificial intelligence might author most of the online content. But inbound content, which requires a touch of character and personality, isn't AI's strength. AI may be able to develop initial reporting, but a human will be needed to make the content relatable.
CHATBOTS
From a business website to a social media newsfeed, chatbots are present everywhere. These chatbots typically are used to quickly answer the queries or assist the users in performing a particular task.
However, these chatbot has more to offer than merely responding to queries. Some of the advanced chatbots serve as digital concierges and virtual assistants.
Here are some of the purposes that advanced chatbots can serve:
Website browsing guidance
Lead qualification
Knowledge research
Accessibility
Self-service
Shopping assistance
Talent recruiting
Huge enterprises adapted this technology to align their processes and regulate their systems. There are other chatbots that small businesses can utilize. These chatbots greet their users, respond to queries, answer the questions, and proceed them to the purchase process.
PROGRAMMATIC ADVERTISING
Managing and regulating ads requires a dedicated team. But even with a dedicated team, it is difficult to continually monitor multiple channels presenting your ads. That is the reason why most businesses are adapting artificial intelligence for managing their ads.
Programmatic advertising utilizes targeted algorithm to buy and position advertisements. It is predicted that by 2020, almost 86% of ads with digital displays will be purchased and placed through automated channels. Programmatic advertisements can also be used to purchase and sell out-of-home and display advertisements.
The key benefit of this type of advertisement is that it happens in real-time. It combines big data, technical expertise, and automation to promote advertisement in a better way. Programmatic advertising is an ideal solution for businesses with mass-market appeal.
PERSONALIZATION
According to statistics, a personalized shopping experience convinces 44% of the consumers to purchase a product. Personalization benefits in several ways, a few important ones are listed below:
More revenues
Brand consistency
Cross-channel sales opportunities
Increased brand loyalty
Better customer experience
Whether it is a shout out message or a customized video message, people appreciate being recognized by their favorite brand. To appeal most to the customer, businesses have to go beyond jingle messages and blanket ad campaigns. Marketing automation adds another layer to personalization. For example, email marketing, which allows businesses to segment their contacts based on specific parameters and customer profiles.
A few other areas influenced by personalization include:
Personalized social media messages
Targeted and triggered emails
Web content personalization
Personalized video messages
Automated contact segmentation
Personalized digital advertising
These are the few tredns that will dominate the digital marketing world for years to come. Businesses need to adapt these tends to ensure revenue boost and customer retention. Where some businesses were quick to adapt, most struggle with tweaking their business strategies according to these trends. To help your business stay up to date with these trends, hiring a digital marketing agency is the ideal solution. A professional digital marketing agency has experts that ensure that your brand gets the best digital marketing services.